So did you guys have a good weekend? Well, I did (rather we did) we went everywhere we can think of this weekend and I must admit we had fun.
Okay on to buisness this is a 12x12 scrapbook page that I had on my desk trying to complete for a few weeks. For some crazy reason I could not get this page done, but finally I finished it..... Although not TAC products I think it came out good don't you think?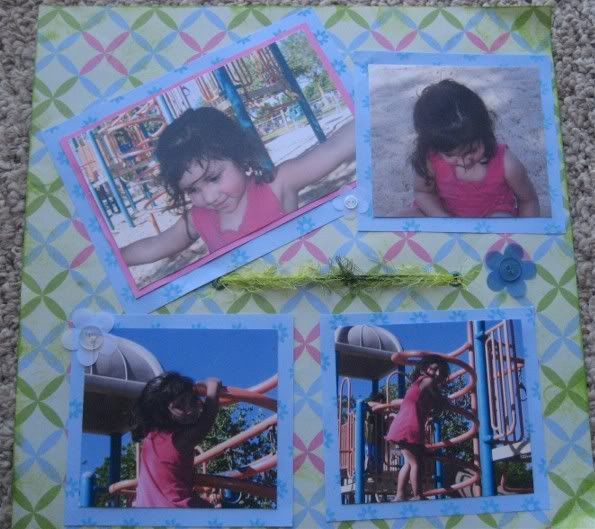 This is my 3 1/2 year old Emily at the park a few weeks back.